Build Pictures
We've put together a decent gaming build based, including an Asus RTX 2080 and a couple of backup drives. We also installed an Intel Celeron G3930T CPU, our 8700K wasn't compatible with the Gigabyte B360M D2V (rev. 1.0) off the shelf, even with the latest BIOS. We are not running any thermal or airflow tests, this is just a chassis build, so the CPU is less of an issue and more about the install and what cooler you would use. 
On with the build and we thought we would start with some initial build pictures to show the PSU and it's position in relation to the HDD caddie. In our opinion, modular s the only way to go here, you need to minimise the amount of cabling and only use what you need, and install the minimum of cables supporting that.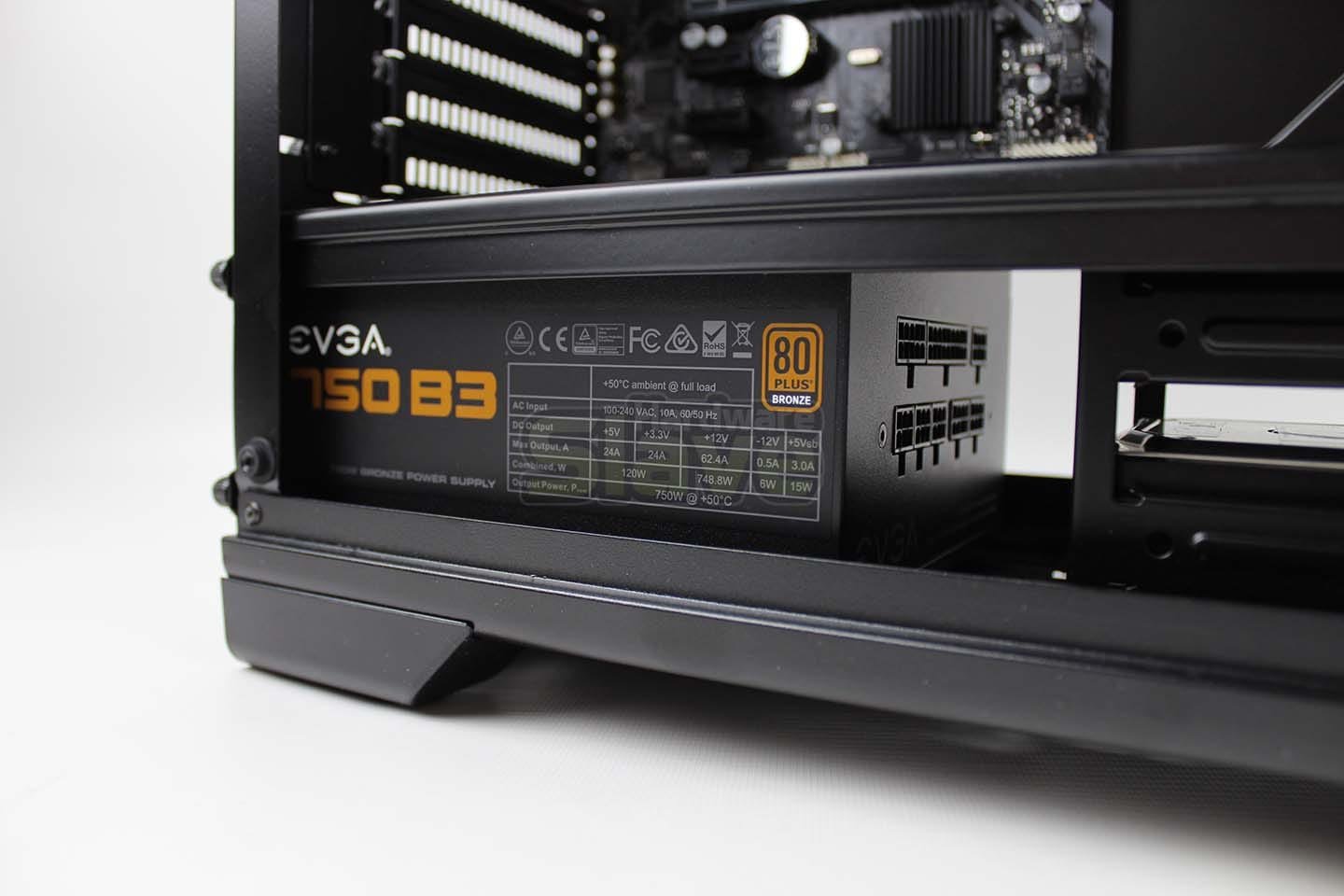 Moving on the PSU and HDD's cabled and in place, it's quite tight, and a challenge to manage, though not impossible. A bit of planning is required, and right-angled SATA and power cables will really help out as the data and power connections face the front of the chassis. The PSU clearance is 180mm maximum, which would be pushing it for cable clearance.
There are two 2.5-inch drive trays in the main compartment. These are rubber isolated and pull out and push back in place. and are close enough to the back panel openings to hide cabling without too much effort. We'll install one SSD for the main build. We also swapped in our Asus Z170M Plus mATX Motherboard as we were swapping out some of our HomeServer Project components, and that was a good match in size and colour scheme.
Metallicgear Neo Micro ATX Mid-Tower Chassis
Packaging - 7
Features - 8.2
Build - 8.2
Component Compatibility - 7.5
Consumer Experience - 7.5
7.7
This chassis is a well thought out chassis, with built-in cable management, rather than it being an afterthought. With dual tempered glass doors, you can also get a lot of lighting out of it, and it has a good few options for airflow in the main section of the chassis, helping cool the motherboard, CPU and memory, graphics card and anything else you want to install.