1st October 2015
Samsung SM951 512GB M.2 Storage Review
---
The same again for the Adobe results, even the Photoshop Heavy results are nothing to write home about. We did think that this test would reveal some stellar performances as the rest of the PCMark08 app tests may be limited to CPU and memory, and have nothing to do with the speed of the storage.
Finally the Microsoft results, and we see the same performance levels as before. Again, the speed of the storage may not come in to this as the apps may be light enough to run in memory and only access the storage briefly, though remember, this is the Storage benchmark in PCMark08.
The PCMark08 Professional Storage benchmark generated a score of 5075 and a storage bandwidth of 533.55MB/s which is very good considering an average SSD will give around 250MB/s.
Conclusion
The Samsung SM951 512GB M.2 has a lot going for it; speed, small physical size and a good storage size. It has one thing that is not going for it, relative speed and perception. We really didn't notice that we had this in the build until we benchmarked it.
We do a lot of file transfers in the office, videos and back ups etc. and we were underwhelmed by the drive only noticing a couple of surprising attributes. We can't emphasise enough how anonymous the drive is, in physical dimensions, which is good, and performance, which is bad.
We did notice a performance gain when installing and un-installing games and applications, but we do not build and test, then use computers to install and un-install games and applications, we do this to use them and play them.
Overall it is hard to recommend a product that is blazingly fast in the lab or on paper, but the average user would not notice.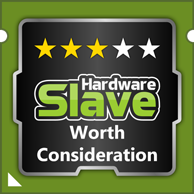 You will have bragging rights, and if you are a power Photoshop, Music or Video Editing user, then something like this makes sense. For the rest, a couple of good Crucial or Samsung SSD's in RAID and you are in for a relatively tangible increase in performance and more importantly, not being storage limited to 512Gb. It feels to us like a "nice to have" only.