4th June 2019
Transcend JetDrive 850 960GB NVMe SSD Mac Upgrade Kit
---
The Transcend JetDrive 850 960GB NVMe SSD is at first glance an M.2 SSD in form factor, but the large gold connector won't fit anything other than Apples proprietary 12+16 Pin connector. The JetDrive uses a Silicon Motion SM2262ENG and what looks like DDR4 K4A8G165WB DRAM chip for cache, though we cannot confirm it's DDR4 at this time.
The Silicon Motion SM2263ENG controller features four 8Gbps lanes (PCIe Gen3 x4) and up to four NAND channels. We cannot identify the 41-4410-D02BT, T1909, E94051 and P100493 markings on the NAND chips, and are waiting for feedback from the manufacturer.
Installation
Installation is very easy if you know how to unplug your Mac Pro and remove the outer casing. Other than that, it's a single 6.5 mm T8 Torx screw and you can slide out, in an upwards motion, the old SSD.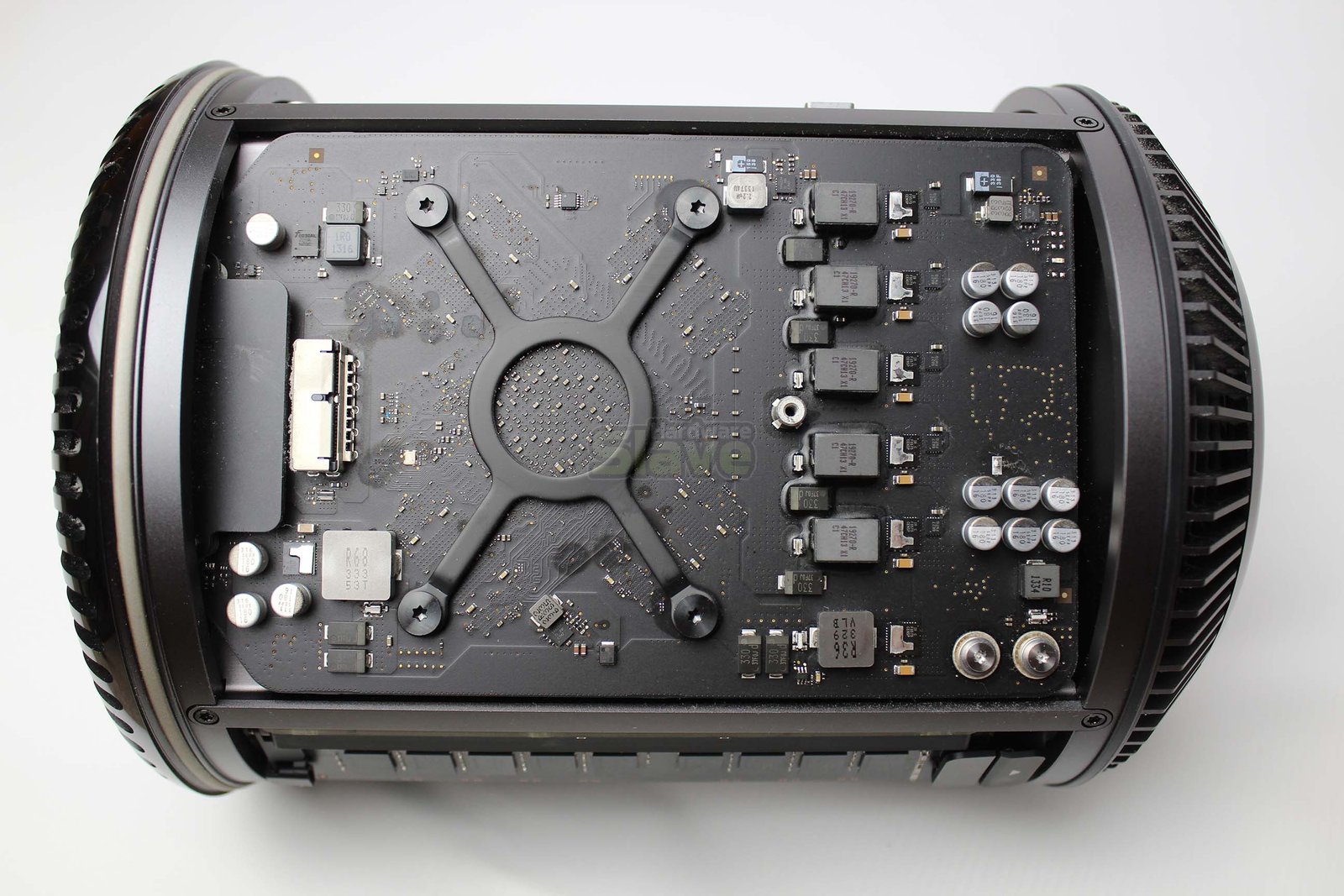 The stock SSD has a heat spreader installed, which is not carried over to the Transcend JetDrive 850 960GB NVMe SSD. There is no included heat sink or spreader included in the kit, an omission in our opinion as the design of the Mac Pro is not an airflow focused design. Without a means to help heat dissipation, it could get toasty during heavy and sustained usage.