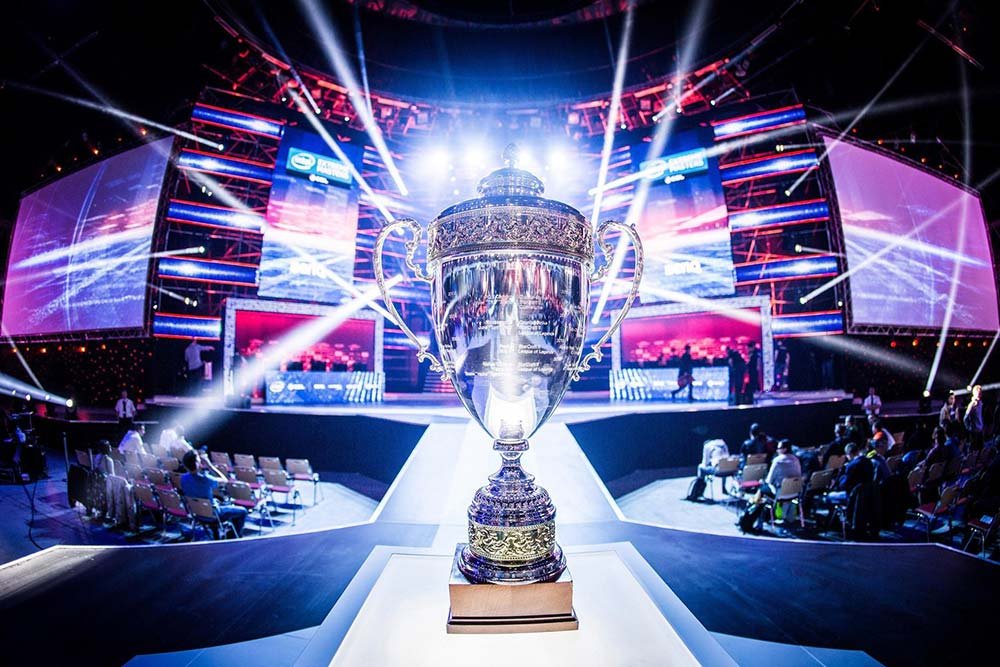 More than a third of European gamers want Esports to be in the Olympics
The debate around whether Esports should be part of the Olympics continues, and new findings from Ballistix reveal that more than a third of gamers across the UK, France and Germany think Esports should be in the Olympics.
Ballistix surveyed more than 1,000 British, French and German gamers. When asked whether Esports should be an event in the Olympics, 35% of respondents said yes. Less than half (45%) believe Esports should not be part of the Olympics, while 20% are yet to make up their mind. 
Splitting the results across each country showed that 35% of UK gamers, 31% of German gamers and 38% of French gamers were in favour of Esports being part of the Olympics.
Paris 2024 Summer Olympics is in sight for Esports after the International Esports Federation recently revealed that they are in talks with Paris 2024 Summer Olympics organisers about including Esports as a demonstration sport.
Many European gamers are also shown to be interacting with Esports as further findings from the survey revealed that more than one in 10 gamers (12%) participate in Esports and two in five European gamers (40%) watch Esports.
Patrick Soulliere, Global Esports and Gaming Marketing Manager at Ballistix, commented, "The next Olympics will take place during 2020 in Tokyo and by that time the Esports industry is expected to have grown by 44% [4]. Despite the ongoing debate and controversies surrounding the topic, it's great to see a strong presence of gamers who are eager for Esports to be included in the Olympics. Esports is becoming much more mainstream and, as it continues to do so, it's likely only a matter of time until it becomes part of the Olympics"
Wouter Sleijffers, CEO at Fnatic also commented, "Esports has not only seen a rapid commercial growth over the past years, it's an industry that has rapidly professionalised where professional gamers can enjoy sustained and long career. Gamers and teams are approaching preparation in a much more considered and scientific fashion, much like other Olympic athletes. For example, just like sport athletes, we have our own nutritionists to help consult us on what to eat before competitions to maximise our performance during game play."
Sleijffers continued, "In my view, the reference to the Olympics should be seen as a benchmark that Esports competition is reaching levels similar the Olympics. Similarly, Esports has many different 'disciplines', has a global following and only the 'top of the top' achieve competitive success as we know from the Olympics. However, it's also a unique competitive scene where some competitive gaming events can already be considered as an Olympic event, World Cup or Champions League in its own right."
About Ballistix
Ballistix is a global brand of Micron Technology, Inc. Ballistix memory (DRAM) enhances the overall PC gaming experience and delivers a performance edge to gamers and enthusiasts. Ballistix is the only major gaming brand of memory that's built and tested from start to finish as part of a major manufacturer. Learn more at ballistixgaming.com.
About Micron
Micron Technology is a world leader in innovative memory solutions. Through our global brands — Micron, Crucial® and Ballistix® — our broad portfolio of high-performance memory technologies, including DRAM, NAND, NOR Flash and 3D XPoint™ memory, is transforming how the world uses information. Backed by 40 years of technology leadership, Micron's memory solutions enable the world's most innovative computing, consumer, enterprise storage, data centre, mobile, embedded, and automotive applications. Micron's common stock is traded on the Nasdaq under the MU symbol. To learn more about Micron Technology, Inc., visit micron.com.
©2018 Micron Technology, Inc. All rights reserved. Information, products, and/or specifications are subject to change without notice. Neither Ballistix nor Micron Technology, Inc. is responsible for omissions or errors in typography or photography. All information is provided on an "AS IS" basis without warranties of any kind. Statements regarding products, including regarding their features, availability, functionality, or compatibility, are provided for informational purposes only and do not modify the warranty, if any, applicable to any product. Drawings may not be to scale. Micron, the Micron logo, Ballistix and the Ballistix logo are trademarks of Micron Technology, Inc. All other trademarks are the property of their respective owners.