19th March 2009
G.skill at Cebit 2009
---
G.Skill is one of manufacturers who is now very well known in Europe for it's high-performance memory modules. And as you can see from the pictures G.skill as triple channel DDR3 memory modules for the latest Core i7 processors and Intel X58 chipset motherboards.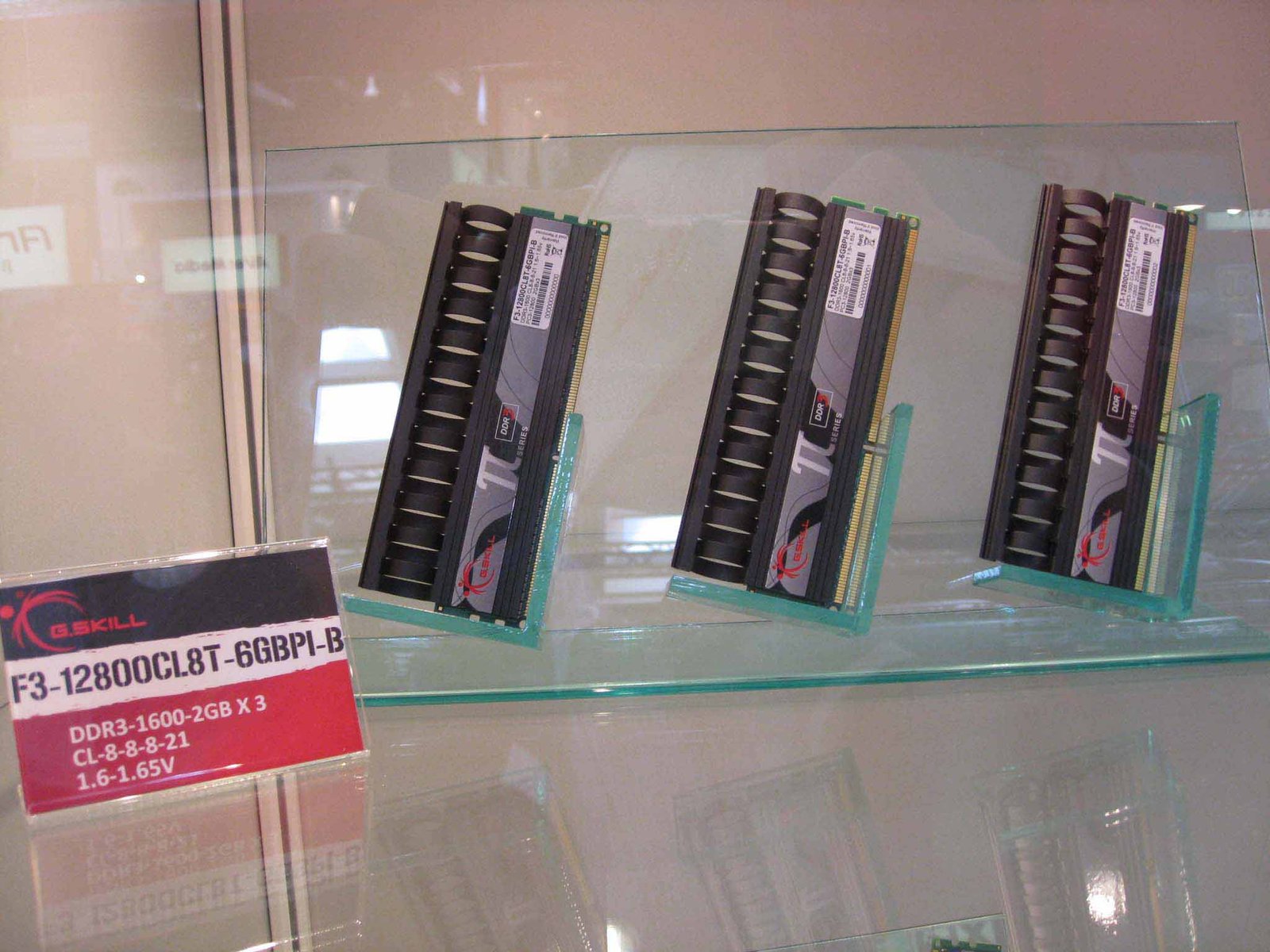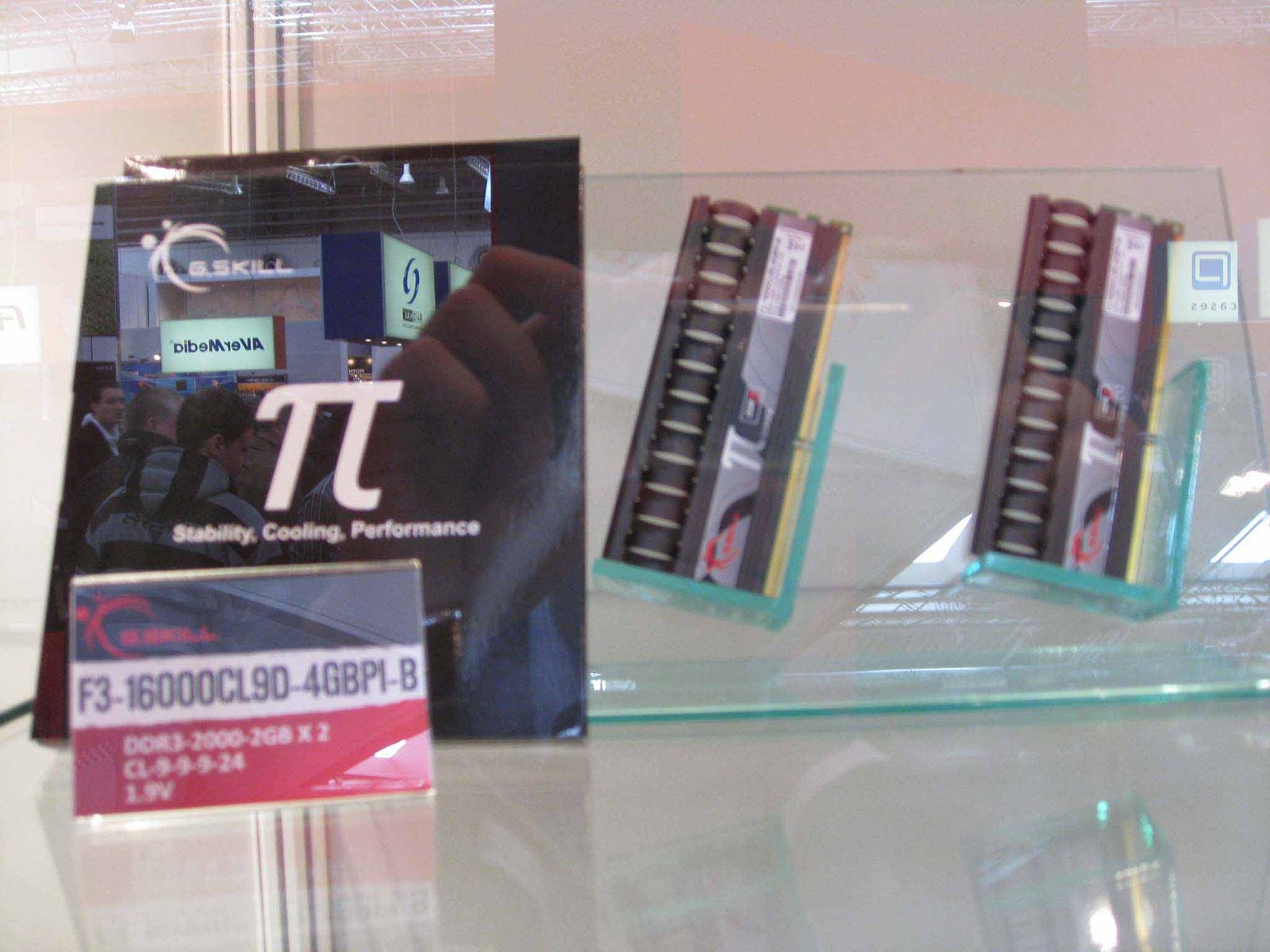 Also they have started to produce SSD's SLC/MLC as you can see:
Last but not least are some high performance gaming PC's that have G.Skill memory modules inside! Notice on the second picture, this PC has 12Gb of memory installed with G.Skill active memory cooler on it.
Thanks once again to Madam Lili for showing me around their booth!