Gelid Solutions Antarctica CPU Cooler Review
Introduction
The Gelid Antarctica CPU Cooler is from Gelid Solutions Gamer range of CPU coolers and is marketed as a tall aluminium heatsink with a silent fan. It's compatible with all the mainstream and current CPU's, including the LGA1151 CPU from Intel. You'll need an adapter for the LGA2011-3 however. That aside, the CPU cooler market isn't left wanting for a choice in cooler, and there are enough good coolers out there to pick a relatively good one. 
Gelid Solutions look like a chassis and cooler enthusiast manufacturer, catering for gamers and those of us who enjoy silence, or at least, hearing their music over their system. They are looking to create some best in class components, let's see how they do.
Socket compatibility
Intel Socket 775, 1155, 1156, 1366, 2011*, 1150 &1151:
CPU: All Pentium D/ Pentium 4/ All Celeron D/ All Pentium Dual-Core/ Extreme/ All Core 2 Extreme/ Core 2 Quad/ Core 2 Duo, Core i5, Core i7

Socket AM2/ AM2+/ AM3/ AM3+/ FM1 & FM2:
CPU: All Athlon 64 X2, Athlon 64, All Athlon II, All Sempron, Phenom, Phenom II, All A Series AMD APU Llano
Dimension ( with fan )
74 (l) x 140 (w) x 160 (h)
Weight ( with fan )
635g (Heatsink & Fans)
Heat pipes
5 Power Heatpipes
TDP
220W
Fan
Hydro Dynamic Bearing
Fan Rated Speed
450 - 1500 RPM ±10 %
Fan Noise Level
max. 27.8
Fan Air Flow
80.6 /137 max.
Fan Air Pressure
1.86
Product Gallery
The Antarctica comes with branding which is a little break from the norm, looking like a professional grade component and packaged up well.
The Antarctica comes disassembled, but if you are serious about buying this, it won't be an issue. It comes with everything you need to get going, and fittings for a 120mm fan as well.
Despite being a tall heatsink, the fan takes up the entire face and more.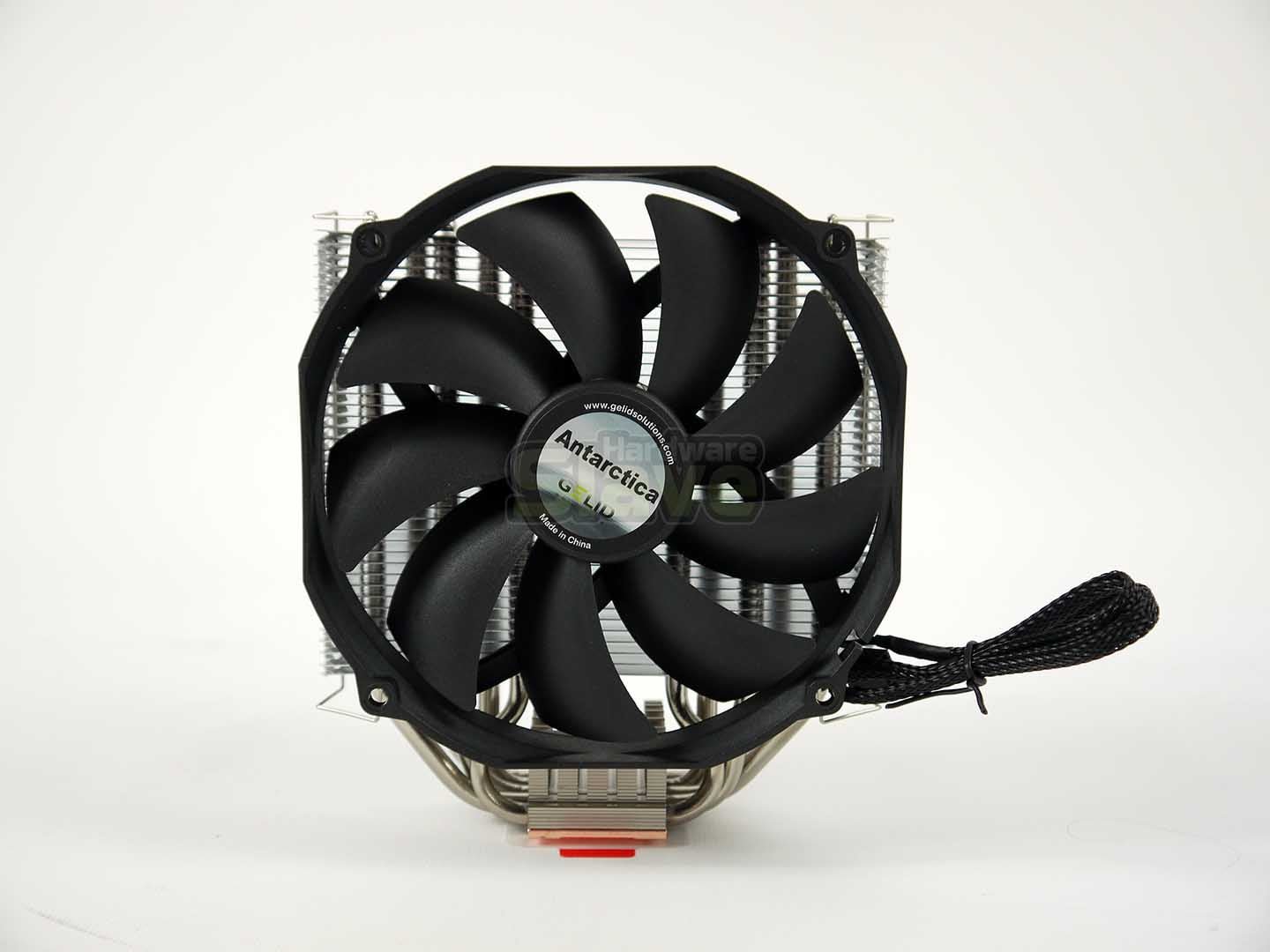 The fan can be moved up or down, so you will not have many memory clearance issues, especially when you can swap the fan to the other side.