20th February 2018
Cryorig C7 Low Profile CPU Cooler Review
---
Installation
Installation of the tiny Cryorig C7 was without issue. In fact, due to the supporting studs pre-mounted on the CPU Cooler baseplate, and not on the back plate, it was slightly easier than normal. There are four fiddly nuts to fasten the CPU Cooler in place, but Cryorig supply a handy tool to make this easier. You'll still need two hands to install this cooler, but the reversal of the stud arrangement makes it more intuitive.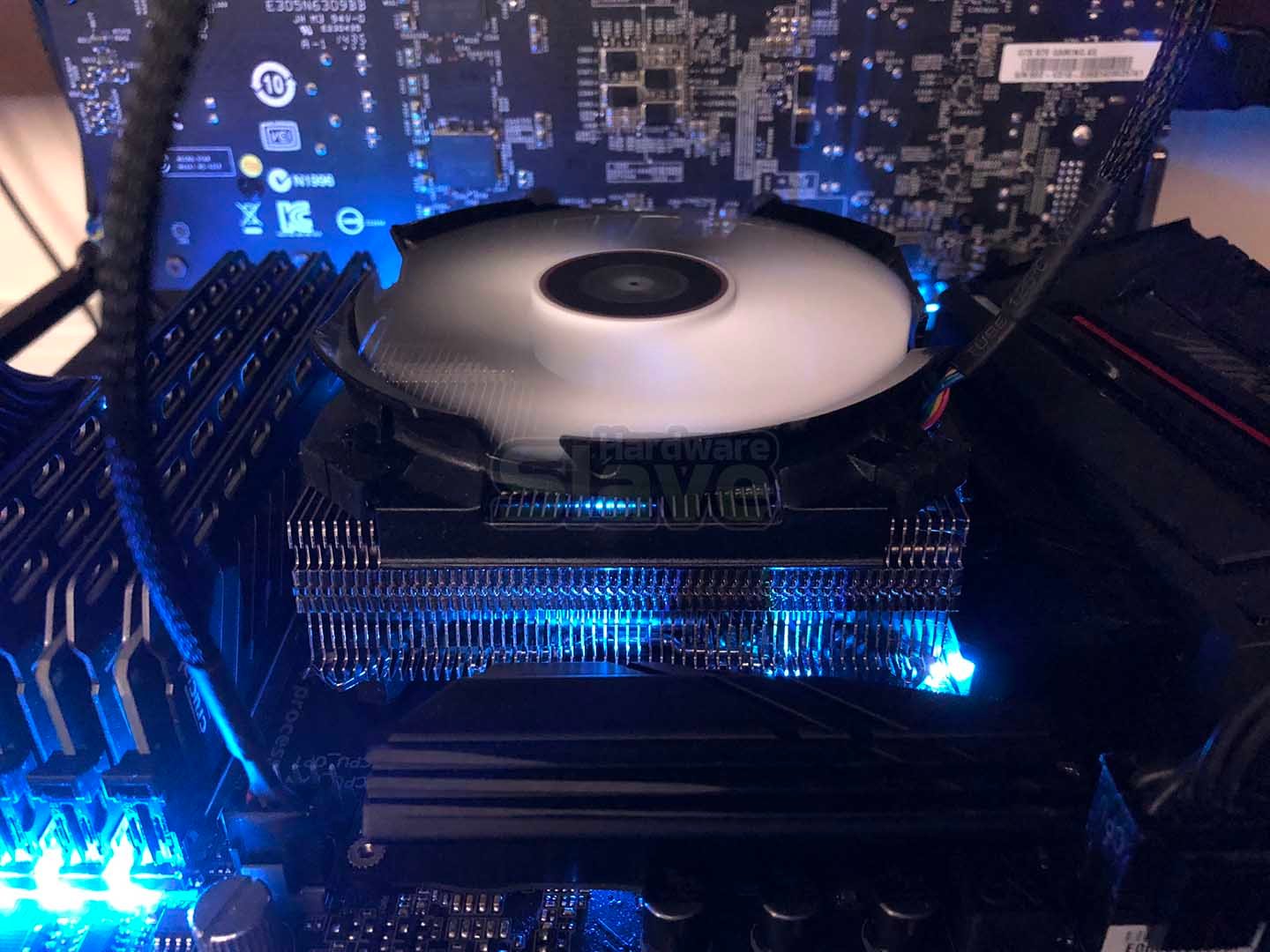 There should be no motherboard clearance issues, but check your CPU socket area first to be sure, and no memory clearance issues. From a size point of view, it's an excellent Small Form Factor CPU Cooler. It fits very nicely in out Gigabyte Z370 AORUS Ultra Gaming test motherboard.
The Cryorig C7 will also support the AMD AM4 socket, but a separate AM4 Upgrade Kit Type C is required, as shown in the picture.