10th January 2016
Crucial BX200 480Gb SSD Storage Review
---
The Adobe results are a strong average again, as with the Microsoft  results. We are going to run an overall comparison at some point with all drives we have reviewed. We changed our test rig a few months back so a round up is overdue. In the meantime, try and run PCMark08's Storage benchmark and compare with your own system.
AIDA64 Engineering Disk Benchmark next and the results are strong across the board and averaging nicely. The BX200 manages to hit its manufacturing specification of 540Mb/s here too. No great surprises, just strong performance.
Conclusion
We test a number of SSD storage drives on a daily basis. Some for official reviews and others for test to manage and understand the technology, where it's going and if there are any performances or set-ups that may make the difference to the end user. The Crucial BX200 480Gb isn't a trailblazer in anyway, the BX200 is Crucial's first TLC NAND SSD so it's an important drive for Crucial, but not in the performance stakes.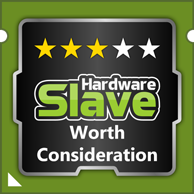 It is fast in Read mode, and it has its moments in Write mode too, but there seems to be an inconstancy in delivery Write performance. Did we notice it when benching? No, only synthetic results hinted at a Write performance glitch, day to day usage was fast and trouble free, as you would expect from an SSD these days. From a capacity and performance price point of view, it is worth consideration. It's fast, big and uncomplicated, and with firmware upgrades on the way, it's one to watch.