EVGA Z170 Stinger Motherboard Review
5th October 2015
EVGA Z170 Stinger Motherboard Review
---
We flashed the BIOS to v1.04 before testing. There was an unusual reboot, as it seemed to install the BIOS twice, maybe an EVGA thing, bit it was a bit unnerving. Everything came up after it sorted itself out, but it made us stop and concentrate for a minute!
Test Set Up
We have retried our trusty PNY GTX 770 and promoted the MSI GTX 970 GAMING Twin Frozr V to our baseline test bench card. The GTX 970 is still a relevant card, many use it and it's one of our favourites. We have also moved away from RAID and base lined our test rig with the Crucial BX100 500Gb SSD. Most users will only have one SSD in their system, so this is a better reflection of what any one individual may expect to see.
We tested it against a Z97 mITX system;
All synthetic tests are carried out three times with the best result taken. All gaming tests are carried out three times with the best results taken. All game tests, multi player or otherwise, are carried out three times with the best average taken.
If the game is an online multi player, a ping constantly under 40ms is required before a test is valid.
Synthetic Tests
Real World Tests
Details of the RAM and Intel i7-6700K below, AIDA64 Engineer is a great application for diagnosing system issues, burn in tests and benchmarking. We try and support them where we can, download their software and have a play. The i7-4790K operates at 4Ghz, with a Turbo frequency of 4.4Ghz, we think this is a fair match for the newer chipset and CPU.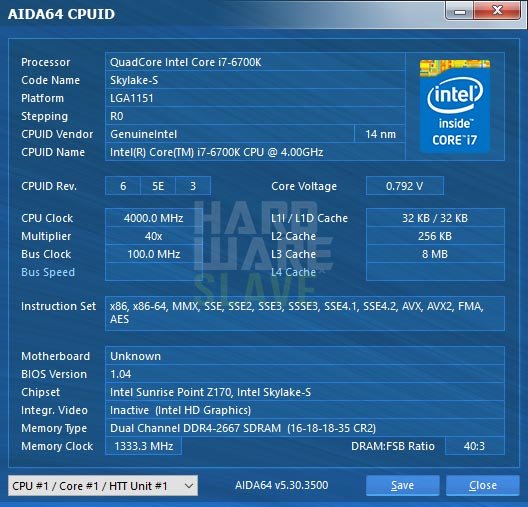 AIDA64 Engineer hasn't picked up the motherboard Id but they update regularly, so this will be a short matter of time before they resolve it, its been a busy couple of months for them.  We used the XMP setting and left the RAM settings on Auto.